Who We Are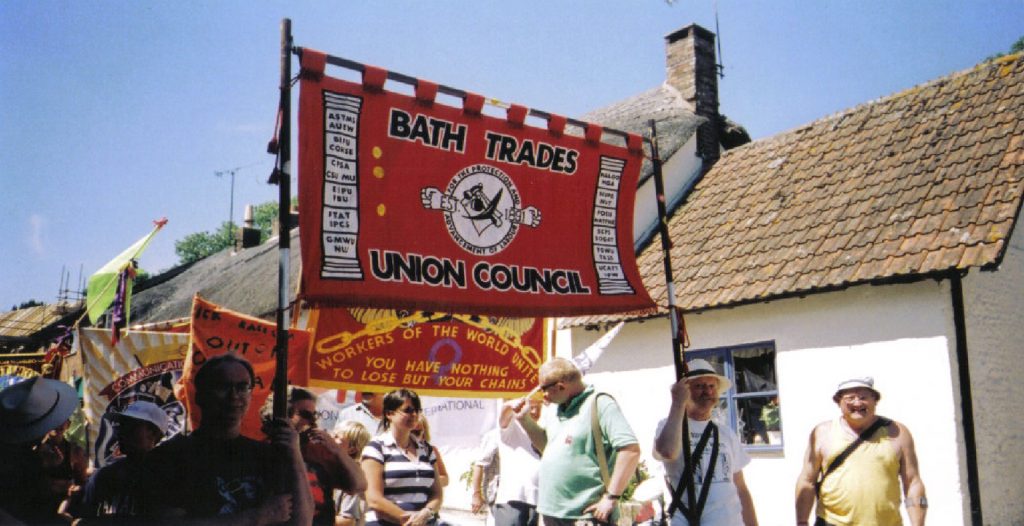 X trade union branches with members in Bath & North East Somerset are affiliated to the Trades Union Council.
Our Secretary is Michael Carley (UCU)
Our Chair is John Bampfylde (Unite Community)
Our Treasurer is Zarria Phillips (Unite Community)
At a regional level, Zarria Phillips is our delegate on the South West TUC Executive.
Nationally, Dave Chapple from Bridgwater is the South West's representative on the TUC Joint Consultative Committee.
Our History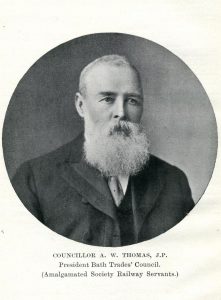 Trade unions pressed for vocational or technical education, especially for young workers and apprentices. The Technical Instruction Act of Parliament was passed in 1889 and a scheme was introduced called 'Whiskey Money'. Local authorities could raise additional funds for technical education. In 1891 trade unionists formed Bath Trades Council to campaign to establish a technical college in the city. John Turner proposed a motion to devote a portion of the local tax and in 1892 technical training started in a large town house in Green Park, a short distance from the city centre. In 1896 the Bath Municipal Technical College opened in a newly built north wing of the Guildhall offering evening classes in various sciences. Councillor AW Thomas, President of the Trades Council became a member of the Technical Education Committee. He was the first working class JP in the county. (See here)
It is interesting that whatever the individual working man of Bath may have felt about public libraries, organised labour was strongly in favour. When the Council met in October [1905] it had before it resolutions supporting acceptance of the offer from the Labourers' Union, the Amalgamated Society of Railway Servants, the Amalgamated Society of Engineers, and Bath Trades Council, as well as from Bath Chamber of Commerce and the Free Church Council. (See here)
The Trades Union Congress was held in Bath in 1907. (See here)